Today,  Apple added 7 new MacBook model identifiers to the Eurasian Economic Commission (EEC). To release products in Eurasia, Apple have to register their models with this Commission, and Apple have done just that! The Republic of Armenia, the Republic of Belarus, the Republic of Kazakhstan, the Kyrgyz Republic and the Russian Federation are currently all members of the Eurasian Economic Commission. The main purpose of the Eurasian Economic Commission is ensuring the functioning and development of the EAEU, and developing proposals for the further development of integration.
The identifiers added include A2141, A2147, A2158, A2159, A2179, A2182, and A2251. All of the identifiers are MacBook Models as, in the registration, they are described as "Portable Computers"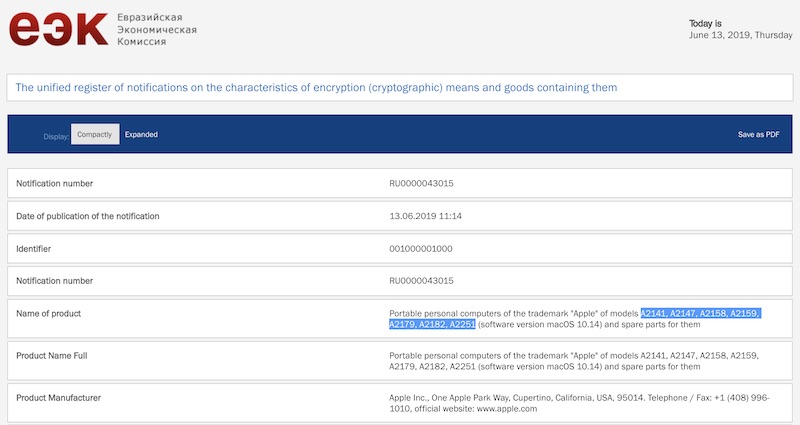 As for what this computer may be, that is unknown. I'm speculating that this is the long-awaited 16" MacBook Pro that Apple are supposedly working on. Other than that, I don't know what it could be.
What do you think this could be? Let us know in the comments below!